We are daily using social media at least 3-4hrs a day. Isn't it? I assume that you are running business. Then, you are timely posting contents on Social Media. You may be running the Social Media ads as well. But is that enough? No, it's never. We are not leveraging the power of Social Media Marketing in Nepal for our Business Growth. Social Media Marketing is one thing and whole Social Media Management is what you should focus on – if you are serious about running business to next level. Please close this, if you don't want to grow your business.
Who this blog is for? A Serious Businessperson, A Digital Marketing Learner and Practitioner. So, without doing more bluff let's dive deep into our topic.
Change the way you create your Contents on Social Media
As mentioned above, we must have created our Business Page on Facebook and Instagram. We might be posting photos of our product and running Facebook Ads or Instagram Promotions.
Let's start with the First Principles. Why will you like any Facebook page or follow any Instagram account? Because you get some value right? Like you may be entertained, you maybe educated or you may be given some offer. There are hundreds of business like yours in your city, isn't it? How can you be different from them? The key way to outrank them is Content Creation.
You always post content about your product and people may not like that. Give them some value, create content showing how you work, what you do, your teams, behind the scene, videos, teach them some life hacks and so on. This will give people some value to be entertained or be educated. Your content should always provide some value to your followers. Even if you are showcasing your product, show it differently that other. Make brand consistency, use same message, same color, same font to resonate with your brand.
Social Media is the powerhouse of Customer Service
"It takes months to find a customer, and seconds to loose one.." One quote proves it all. It's hard to get customer but easy to loose one. Just think of yourself, when you are making purchase what do you expect from other? Timely Response, Discounts and Good Conversation right? The big brands like Zappos and Your Koseli are getting mouth to mouth marketing because of their amazing customer service. Your customer becomes your advertiser if you treat them well. And to make them stick to your page you must follow the first point – content.
As we spend most time on social media, our audience does the same. Be available when your targeted audience spends time on social media, help them solve their problem, remember them, salute them and always gratitude. This can help your business grow with Word of Mouth Marketing.
Related: Search Engine Optimization in Nepal
Facebook Insight and Getting Info about Followers
Have you ever visited the Facebook Insights Section in your page? If yes, you are some sort of Good. If not visit now. It shows the insights of your followers. Where they are from, where they live now, what is their age, gender, what pages they like, when they are active on social media. And you can create your targeted audience using this.
It is not any worth of selling Baby Products to the people aged 13-20. They are rarely a parent. You can find who are your audience and create content understanding the worldview of your targeted audience. The content you create, must match with the thinking of the followers. Moreover, you can also get what interests them. What type of post they are liking and many more.
Doing Business and Not Doing Competitive Analysis will lead you to failure
You must always keep your eye on your competitors. See what they are offering, what they are posting, on what they are getting more sales, how they are operating and so on. And you can find this using Social Media. You can check their insights and be different than them. Why will people choose you if you do not have anything interesting or unique than other? And finding/creating something unique is possible by analyzing your competitors.
By visiting their profile, by adding pages to watch in Facebook Insights you can check the performance of your competitors. You can choose their marketing/product ideas and implement by making them better.
Social Listening : Most Underrated Tool in Social Media
What are trending on your business? Problems people are facing? Which product/service people are looking for? These kind of information are available in Social Media, but we have to see them. You also can find customer reviews and advice to make your business better but more than that Social Listening is important. You can find the trend, address the problem of people and be a brand people love. It help to find your product market fit.
You must listen to those who your are providing the service. Understanding their pain point and worldview, you can create product/service which will really help them. And bigger the problem you solve great your company is. There are lots of data and you must have some analytical skill to listen and update.
Being Viral is Not Luck But Skills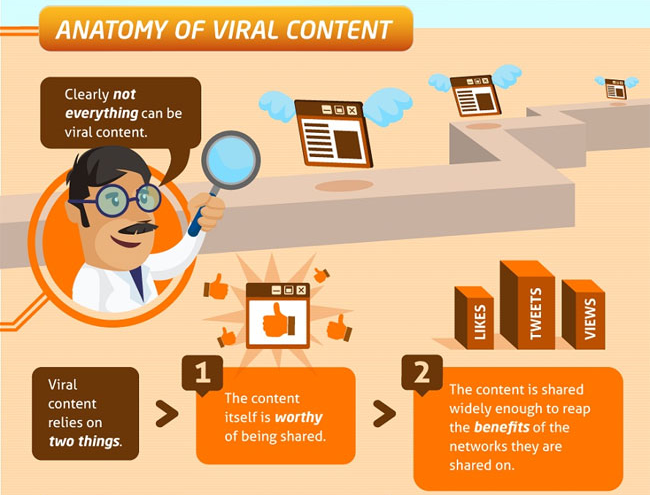 What was the latest viral? Emotional Ad of Nabil Bank? US vs Nepal meme? These ideas get viral so fast. It's not because of luck but there are some metrics. You can also create your content on social media and get virality. There is a framework for this – SUCCESS.
S=Simple, U=Unexpected, C=Concrete, C=Credible, ES= Emotional Stories.
Can you relate this? Create something simple and unexpected with emotional stories. Then your post is more likely to be viral. Meme Marketing is one the thing now. Emotion can be happy or sad or even anger. But it must be something that is credible. And we at Marketing in Nepal, create viral content that will get your brand awareness.
Social Media Marketing is Not Only About Clicking a Boost Button
Yeah, I can understand you are getting some sales by boosting on Facebook. But clicking BOOST button is not way of marketing. You are get more sales by running effective Marketing Campaign. You can test which ads are performing and which are not. Stop Less Performing Ad and Continue High Performing. Set your targeted audience. Selling dog products to those who donot have dogs is waste of money. Target your perfect audience. If your audience ranges from 16-35 years. Try segmenting and running ads. 16-25 may be in one trend and 25-35 in another. You can re-target audience who visited your website or who download your app.
Related: Mobile App Development in Nepal
Button Line
Social Media is one of the best way to grow your business. But, you must know how to use it. There are many things you have to care. As mentioned above, use these tools on your own or hire the best Social Media Marketing Agency to do it for you. If you are not doing these, screenshot this statement " You will be outranked by Competitor".
Now we do provide Digital Marketing in Pokhara.