You must know how Important is Search Engine Optimization(S.E.O) for any Business. But it's effective only when you work with SEO Expert in Nepal. Marketing in Nepal is team of SEO Specialist with more than 5 years experience. 100+ Clients, Experienced Team and Better Reporting made us SEO Expert Company in Nepal.
SEO stands for Search Engine Optimization. It is the technique of optimizing your website so that it ranks higher in search Engines like Google. Ranking Higher? What will it do to my Business?
Just Imagine, what you do when want to buy books? You search in Google for Book Delivery in Nepal or some similar keywords right? Same goes with your business. People may be searching for your services. But your competitor are getting leads not you. So, work with SEO Expert in Nepal to rank on top of Google and get more leads.
Why work with SEO Experts in Nepal?
Before diving deep into What is SEO, How SEO Expert in Nepal do it, let's take real-life example know some importance of SEO for any business.
Whenever you want to buy something or want to know something the first thing you do is Google it. If you are solving some problems or providing some services, people may need it but everyone don't know your name. So, what they do is Search in Google. And just imagine when people search and found you! It's obvious they will give good business to you. As SEO Expert in Nepal, we confront that traffic from Google gives better conversion i.e. people who search and found you in Google will buy from you. Some other Importance of SEO in Nepal are:
It helps to build your brand.
Get more traffic for free!!
Target Audience Finds you
Boosts Authority
Improve the user experience and usability of a website
Moreover, People who find your website by searching Google are more likely to promote it on Facebook or Instagram.
Special SEO Service
There are basically 2 Types of SEO which SEO Experts in Nepal provide: On-page and Off-page. Copywriting and Technical SEO do comes under On-page SEO. There is Local SEO which helps you to rank better locally.
We do On Site SEO for Google and Your User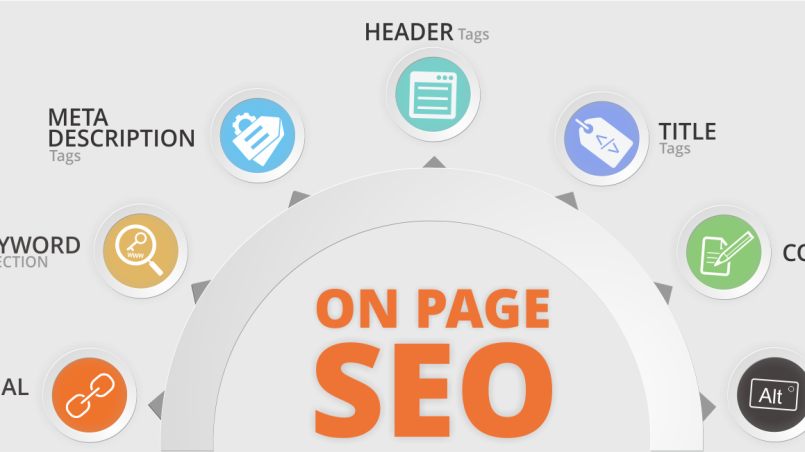 As SEO Expert in Nepal, we provide On-Page Optimization Service in Nepal. On-Page Optimization includes optimizing the Meta Title, Meta Description, Heading Tags, structured data, and website structure. Our SEO Experts in Nepal provide all these services for better ranking. We will write an amazing Meta Title and Description with the keyword-focused approach and guaranteed web clicks. As we know, headings have a great role in defining the contents. We optimize heading tags in the way google ranks it higher. Other On-Page SEO service includes Google site verification, Google Analytics, Sitemap Creation and Submission, Robots.txt file creation and Submission, Enabling Google Bots, Setting Up Search Language and Preferences, etc. And with the best SEO Analyst of Nepal, we provide an on-page optimization service in Nepal.
Our SEO Experts works for Link Building and Reputation Management
Backlinko states Backlink has high ranking effects in ranking in Google. So, we provide link-building and Off-Page optimization Services. As SEO Company in Nepal, we provide Social Bookmarking, Answering in Quora and Stackoverflow, Listing your websites in yellow pages, Google Busines, Yelp, etc., Blog Commenting, Profile Creation, Press Release, Article Submission, Guest Blogging, PPT/PDF Submission, Video Submission, Infographics Submission, Maintaining Social Presence in Facebook, Instagram, YouTube, etc. Having a good social presence helps to rank high in Google. There are many other Off-Page services that our SEO Experts of Nepal can easily get for you.
Leverage the Power of SEO in Nepal
Local SEO is a bit new technique of ranking better in Google. As SEO Expert of Nepal, we set Google My Business and target low hanging keywords to rank you better locally. Local SEO is about getting your business on Google My Business List. It allows customers to directly call you without visiting website and has best conversion rate. It shows up reviews. And, with better service and best optimization you can top Local SEO in Nepal.
How Much Experts charge for SEO in Nepal
The cost of Search Engine Optimization depends upon Keywords. The more is Competition, the more is charge. SEO is long-run process. You have to do SEO for minimum of 6 months to see some positive results. As SEO Expert in Nepal, we provide SEO Service starting from Rs.15,000/month. The price goes up and down as per keyword density. We donot say we are SEO Experts in Nepal – but our client does. We have served more than 10 happy clients by Ranking their website in Top of Google. Some of them are Your Koseli, Alpha Teds, Mad Honey Nepal, Agni Supply, Salina Home Care etc.
Key Skills of SEO Specialist in Nepal
Being SEO Specialist is not an easy task. You must be talented multi-domains. You must yourself updated with latest SEO Trends and Google's Algorithm Update. Our panel of Experts have Strong knowledge of keyword research (Short tail & Long tail both). We know Technical SEO. The best thing is we know how Search Engine Works and what tools are best to do SEO.
We runrun pay-per-click (PPC) campaigns
SEO Experts write original content for webpages – tailored for the target audience
Make technical recommendations to developers to technical SEO.
Constantly check search terms, rankings and analytics to monitor performance
Engage with other businesses for link-building opportunities
Employ user experience (UX) and conversion rate optimisation methods
Use social media to distribute content and so on.
Ask the Expert : Your Website SEO Score
Do you want to check SEO score of your website? Find what are errors in your website? or Want to rank your website in 1st of Google and bit your competition? Our SEO Experts of Nepal can help you with it. Feel free to call us at 9823861286 for any SEO queries.
CHECK YOUR SEO SCORECALL US: 9823861286