Growth Hacking in Nepal – the term has been quite famous in recent years in Nepal as well. As the startups are booming and seeking for growth – Growth Hacking is compulsory now.
Growth Hacking is a buzzword among the Marketers nowadays. Sean Ellis coined the word "Growth Hacking". Sean has helped the companies like Dropbox, Eventbrite, LogMeIn etc. to get sudden growth. But what is Growth Hacking? Can I do it? or Should I need Expert to do this in Nepal? Keep Following – we will learn these all.
What is Growth Hacking?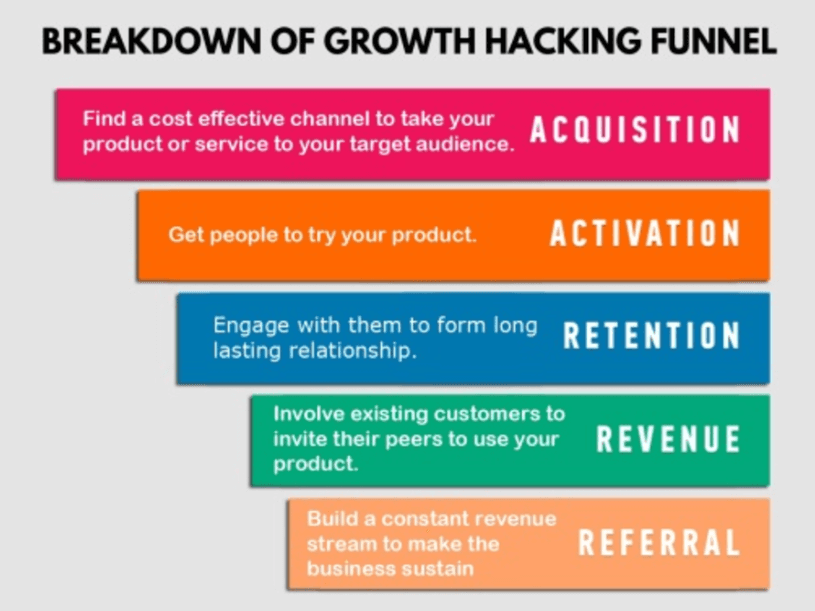 Growth Hack is the Marketing technique in which Growth Hackers plan for business growth through rapid hit and trial in product/service development, marketing/advertisement and user experience/ satisfaction. In gist, Growth Hacking is all about getting the business growth through various tactics maybe in User Experience, Marketing or Product Development.
One of key feature on business should focus is SALES. When you have sales, there is cash flow and there is no one you cannot hire and no devices/software you cannot buy. So, you should invest your time and money in sales. And, this is the best way to grow and get sales. In this Campaign, every dollar and every time spent is on business growth.
Who are Growth Hacker in Nepal?
Growth Hackers are the one who completely focuses on the growth of the business. They put growth metrics in the main priority than other business metrics. Growth hackers should not be Marketers. They can be anyone who have creative ideas to grow business. The main work of Growth Hackers is to increase brand awareness and turn those people into loyal customers.
A growth hacker finds cost effective channel to reach your audience, get people to try your product, create long term relationship with customers, and increase the overall sales.
Marketing in Nepal has provided Growth Hacking Services to many organizations in Nepal. We set up well tracking system to measure on what user are satisfied and get the satisfaction rate high. Next thing is to get traffic to your store and get good conversion. Growth hacking is traffic acquisition + conversion optimization.
What Growth Hackers do?
Growth Hacker in Nepal do Every Activities which leads to company's growth. Growth Hacker grabs and uses data from their campaign and optimize it so you will get more traffic and sales. Strategic Business Partnerships, User Generated Contents, Giving Something Away for Free, Attending/ Organizing Local Events, Issuing a Challenge, Showing Sense of Urgency, Social Media Hacks and Puffer Fish approach are some common growth hacking techniques.
Growth Hackers are Creative. They have more ideas than this. Like issuing a TikTok Challenge, Comment and Win are also some Growth Hacking ideas. The main thing is Checking the Datas of Facebook Insights and Google Analytics + Various other Trackers in Website to see whether our product is market fit or not, is it growing or not. Creating Better Sales Funnel, A/B Testing are some other things which growth hackers in Nepal do.
Here are some acts – What growth Hackers do?
Content Marketing ( Video or Graphical or Textual )
Creating Sales Funnel and Optimizing it for better Conversion
Check Product Market Fit whether it's a need or not
Analyzing Google Analytics and Facebook Insights ( to analyze interest, age, demographics of audience )
Creating Ads that meet worldview of audience
Creating amazing first visit in website
Measure ( Payload – Frequency and Conversion Rate )
A/B testing in Website and App and many more
These techniques must be backed up by other Facebook Advertising and Instagram Promotions.