Searching for the Best Digital Marketing Services in Pokhara? Marketing in Nepal has it all. Marketing in Nepal is one of the Top Digital Marketing Agency in Nepal, providing all in one Advertising Solution in Pokhara. Our agency provides services like Search Engine Optimization, Social Media Marketing, Influence Marketing, Video Marketing and Branding Services.
Digital Marketing Importance in Pokhara?
Every Business needs Marketing. Digital Marketing is one of the most effective marketing techniques. Since Pokhara is growing city, many businesses are booming and competitons are at peak. So, stand out from competition using Digital Marketing Services. Here are importance of Online Marketing in Pokhara:
Reaches People Where They Spend Their Time & Money
Do Targeted Marketing to People specifying Age, Sex, Location etc.
Win Over Competition
Make Online Branding
Build Trust with Customer
Cost Effective
Easy to Upgrade or Downgrade or Stop
Automation
Analytics and Better Reports
Best ROI
List of Digital Marketing Services
Being one of the Leading Marketing Agency in Pokhara, we offer wide range of Digital Marketing Services. We are experts in these domain, with more than 10 years of experience and 100+ clients. Our Service Includes:
Search Engine Optimization
Social Media Marketing
Email Marketing
SMS Marketing
App Store, Play Store Optimization
Growth Hacking
Website Design and Development
Mobile App Development
Marketing Automation etc.
What Digital Marketing Service in Pokhara Includes?
With aim of promoting Local Business to National and Global Brand, Marketing in Nepal is all set to provide Digital Marketing in Pokhara. We offer wide varieties of Digital Marketing Services. But before explaining our services, be sure you are serious about your business are you want to grow your business.
SEO in Pokhara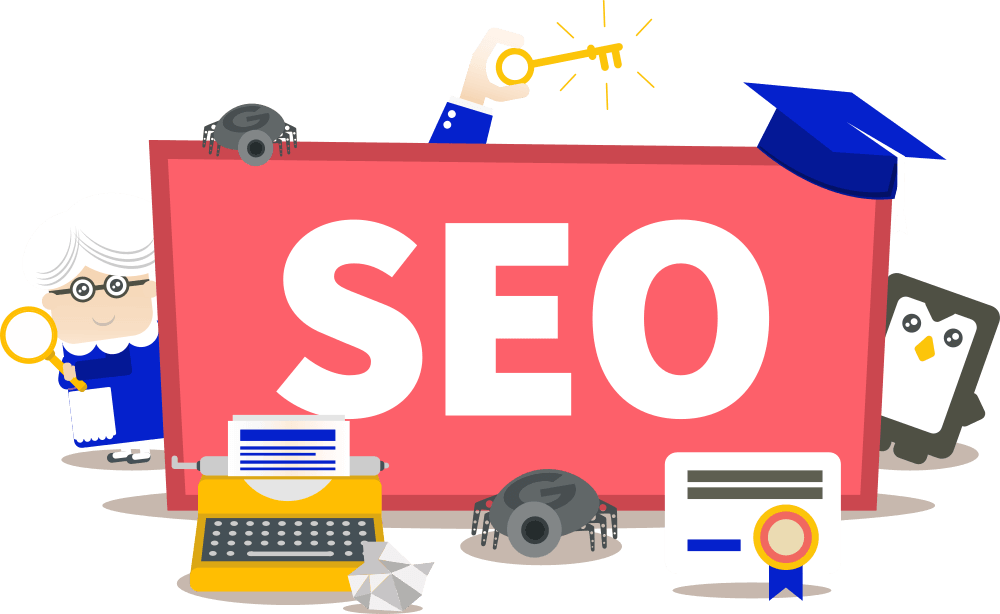 SEO is one of the major part of Digital Marketing. And hence, we offer Search Engine Optimization Service in Pokhara as well. SEO is all about ranking on top of google when people search for your service not just your name. You searched "Digital Marketing in Pokhara" and get to us. We did SEO of this page. You can also do same for your business and get enormous clients and grow your business.
Social Media Marketing in Pokhara
Social Medias like Instagram and Facebook has wide ranges of Nepali users. You can do targeted marketing to your best audience you want to sell your product to. We provide Social Media Marketing and Management Services in Pokhara as well. We help you create amazing contents, do targeted ad campaigns, optimize your profile and provide Online Branding by leveraging full power of Social Media.
Web Development Services in Pokhara
Web Development is one of the major part of Advertising. We provide web development services in Pokhara for your brand. Website works even when you are asleep. Website helps you manage your products and customer data, which helps to grow your business and integral part of Digital Marketing in Pokhara. Websites are now compulsory to gain customer trust and showcase your offers. Contact us for Web Development Services in Nepal.
App Development Services in Pokhara
Digital Marketing in Pokhara also includes Mobile App Development Services. It is expected to grow even more by 2022. More people are searching for App of Brands. Mobile App can be great addition to your brand value and easy to use for your brand as well. We follow standard App Development Practices and Develop Mobile Apps in Android as well IOS at best price.
Do My Business in Pokhara needs Online Marketing?
Pokhara is one of the major city in Nepal. If you are running business and not advertising, it's like blinking eye in dark. You blinked but no one will see. Similarly, you are doing business but no one knows. To let people know about product or service, people must know what you have. This is done via Marketing. And its hard for small business to afford TV or Billboard ads. Hence, Online Marketing and Digital Marketing is important for any business in Pokhara.
Contact for Marketing in Pokhara
Doing a Business, you are all clear, How Important is Marketing and Branding for any business. Since, we are experienced team of Digital Marketing Experts, you can contact us for Digital Marketing in Pokhara. We have helped 100s of small business convert into a brand, be another BRAND.